Midyear gut check: See how business leaders are feeling
See what business leaders are saying about performance, expectations and strategies for the remainder of the year.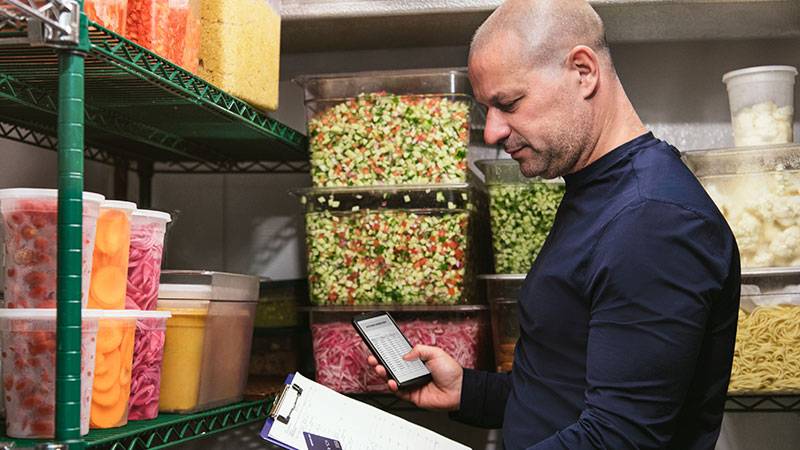 To gauge what business leaders expect from the rest of 2021, we conducted the JPMorgan Chase 2021 Business Leaders Outlook Pulse survey. What we heard is that businesses are gearing up finish the year strong and continue the momentum into 2022.
Take a look at some of the top-level takeaways. Is your outlook aligned with that of your fellow business leaders? What products can help you achieve your goals?
Do you plan to stick with your pandemic pivot?
Most business owners we talked to are.
61% began delivering new product or service lines during the past year and a half.
Nearly all plan to continue doing so post-pandemic.
Are you feeling confident about your business?
You're not alone in your enthusiasm
80% expect revenue/sales to increase over the remainder of the year.
71% feel the same way about profits.
88% are optimistic about their own company's performance — an all-time high percentage in the 11 years our Business Leaders Outlook surveys have been taken.
Does enthusiasm seem high in your industry?
82% feel optimistic about their industry's performance — another all-time high for our surveys.
Are you planning on hiring soon?
81% are planning to increase staff levels in the next six months.
Are kinks in the supply chain still causing you a headache?
Most business owners feel your pain.
62% anticipate supply chain problems in the next six to 12 months, making it the top challenge businesses expect to face in the months ahead.
Is your company keeping the work-from-home life?
If so, you're in the majority.
54% plan to keep or move to a flexible or remote workplace model moving forward.
Only 38% expect all employees to work on-site post-pandemic.
About the 2021 Business Leaders Outlook Pulse survey
This survey was conducted by JPMorgan Chase from June 7 to June 18 among 1,375 middle market companies with annual revenues of $20 million to $500 million. Of the respondents, 174 (12.7%) were customers with less than $20 million in annual revenue across business services, restaurant, technology and other key industries.
If you haven't already, explore the JPMorgan 2021 Business Leaders Outlook Pulse survey
For informational/educational purposes only: The views expressed in this article may differ from those of other employees and departments of JPMorgan Chase & Co. Views and strategies described may not be appropriate for everyone and are not intended as specific advice/recommendation for any individual. . Information has been obtained from sources believed to be reliable, but JPMorgan Chase & Co. or its affiliates and/or subsidiaries do not warrant its completeness or accuracy. You should carefully consider your needs and objectives before making any decisions and consult the appropriate professional(s). Outlooks and past performance are not guarantees of future results.
JPMorgan Chase Bank, N.A. Member FDIC. ©2022 JPMorgan Chase & Co.