Daymond John on harnessing your unseen negotiating power
What's the first mistake many businesses make in negotiations? Starting from a place of weakness, says Daymond John.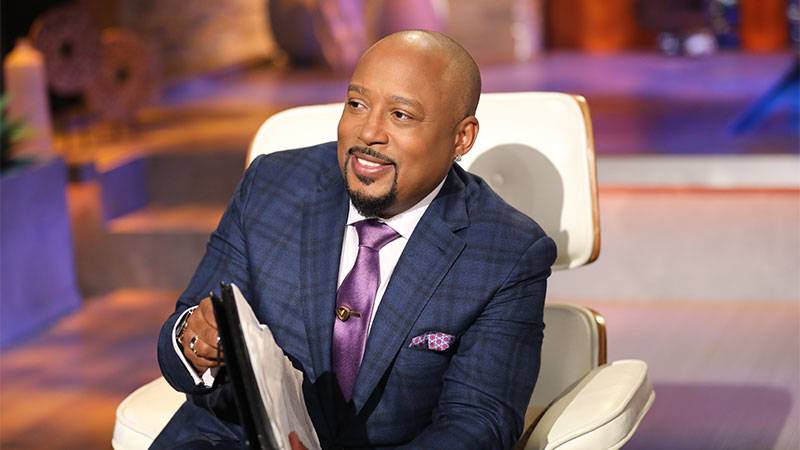 When you picture a negotiation, what do you see? Maybe it's an optimistic, slightly nervous business owner standing in front of a group of investors, doing the old soft-shoe routine.
"That's the thing people most often miss: what's going on for the person on the other side of the table."
– Daymond John, "the People's Shark," Founder and CEO of FUBU
Is it five minutes of tough questions, a little suspense and at the end, a dream either comes true or gets dashed on the rocks? The truth is, "Shark Tank" shows people an idealized image.
Negotiation, a real negotiation, is not what we have led the public to believe. A real negotiation is a conversation. That's the thing people most often miss: what's going on for the person on the other side of the table. This isn't just an opportunity to get what you want out of someone. Every negotiation holds the potential to start a relationship that can change the future of your business.
You have the power: how to negotiate as a growing business
The first mistake business owners can make is assuming they don't have power in the negotiation. But the truth is, you have a lot of power. All you have to do is own it. The investors on the other side of the table would love nothing more than to find the next Daymond John sitting across from them. Getting them to see your potential is what the negotiation is all about.
Here are a few of my tips for getting the most out of any business negotiation.
1. Take inventory
I understand why some business owners lack confidence in the early days. It can be intimidating to bet on yourself. In reality, you have a lot more in your favor than you're giving yourself credit for. Before any negotiation, you have to find that power within yourself and take stock of it. What skills do you have to offer? What connections have you made? What makes you a person worth doing business with?
To convince someone to buy in, you have to believe in what you're selling. I'm not talking about the product — I'm talking about you.
2. Educate yourself
I'm going to tell you the same thing your high school math teacher tried to tell you: Do your homework. That means learn everything you can about the people you're meeting with and their organization. First, it shows you know your stuff. The last thing you want is to be caught flat-footed, without the right answer to a question in the middle of the meeting.
More importantly, this is how you understand what's driving the person on the other side of the table. One of the most successful businesses to come out of "Shark Tank" is Bombas, the sock brand that donates one pair of socks to local homeless shelters for every pair sold to the public. Before the founders, David and Randy, came on the show, they did a lot of homework on me. They knew I would be drawn to the fashion side and the charitable aspect of their business, and they even said they preferred to do a deal with me. That was enough to keep me on the hook, even though the first valuation they offered was unrealistic. We negotiated a deal, and they got more out of it than free advertising on a popular TV show or a cash infusion. They gained a partner who is still passionate about their business to this day.
3. Think about your influence
When you walk into that room, your reputation will precede you. That's just the way it is in the world of smartphones and social media. Just as you'll do your homework on the men and women on the other side of the table, they'll do their homework on you. What are they going to find? What social media posts rise to the top? What coverage of your company, if any, has made a splash in the media? Make sure the life you live out loud, online, lines up with what you want to project in the boardroom.
4. Pick up the phone
It's never been more important to talk to people than right now. Everyone in this economy is on their heels a bit trying to figure out how to respond to seismic events like COVID-19. Pick up the phone and give them a call. Be proactive. Call your bank and ask if you can renegotiate the terms. Every negotiation doesn't need to be a scheduled meeting in a boardroom with a pitcher of water in the middle of the table. Be ready to negotiate and make new deals on the fly.
5. Ask generous questions
Business is a two-way street. Personalities are a factor. The theatrics of a big pitch can help win someone over. But at the end of the day, you're only going to win that negotiation if both parties see it as a win. A lot of businesses won't even enter that conversation, and that's a mistake. Ask the kind of questions you want to be asked. Find out what would make this a winning deal for them. What's holding them back? What levers would they have to pull to make this work? If this is a stumbling block, how do we put that on the table instead? It's generous, but it's also aggressive. It's putting them in the position of answering questions and showing them you can take control.
6. Keep working on the relationship
Imagine you just had a great first date. You got to know each other a little bit. You're seeing some sparks start to light up. You go home and don't call for a week. Now the person doesn't want anything to do with you. You played it cool when you should have pursued it a little harder. A negotiation is like a date. It's part of a larger relationship.
We don't show this part of the process on "Shark Tank," but it's probably more important than that first meeting that plays so well on TV. Where you really find value is the relationship you're nurturing after that meeting. When the rubber hits the road, are you going to live up to your side of the deal? That's what people in business want to see. Just like in romance, in business you have to be there for your partner when they need you.
Small business doesn't mean less business. It's just a different point on the journey. Don't let your size and your perceived shortcomings hold you back at the negotiating table. That's the quickest way to seem like a small fish. Follow my six simple steps and see where they take you. When you own your power and learn to flip the script, you can take control of any negotiation, no matter your size.
The testimonials on this page or provided via linked videos are the sole opinions, findings or experiences of our customer and not those of JPMorgan Chase Bank, N.A. or any of its affiliates. These opinions, findings or experiences may not be representative of what all customers may achieve. JPMorgan Chase Bank, N.A. or any of its affiliates are not liable for decisions made or actions taken in reliance on any of the testimonial information provided.

You should carefully consider your needs and objectives before making any decisions, and consult the appropriate professional(s).
Participants compensated.
For informational/educational purposes only: The views expressed in this article may differ from those of other employees and departments of JPMorgan Chase & Co. Views and strategies described may not be appropriate for everyone and are not intended as specific advice/recommendation for any individual. Information has been obtained from sources believed to be reliable, but JPMorgan Chase & Co. or its affiliates and/or subsidiaries do not warrant its completeness or accuracy. You should carefully consider your needs and objectives before making any decisions and consult the appropriate professional(s). Outlooks and past performance are not guarantees of future results.
JPMorgan Chase Bank, N.A. Member FDIC. Equal Opportunity Lender, ©2023 JPMorgan Chase & Co.