United MileagePlus Business Card benefits
United MileagePlus® Business Card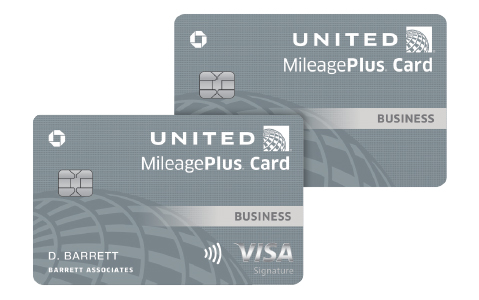 This card product is no longer available to new Cardmembers.
Card Benefits
Earn award miles
Earn 2 miles per $1 spent on United purchases. Earn 1 mile per $1 spent on all other purchases.
Inside Access from Chase
Inside Access offers United MileagePlus® Cardmembers the opportunity to purchase once-in-a-lifetime experiences — from celebrity meet and greets to private culinary and cultural events, and behind-the-scenes previews to the worlds of sports and fashion.
See upcoming events to get inspired and start planning. A limited quantity of tickets will be available for purchase to each event. For questions about reservations, please call 1-888-710-8256 between 10:00 a.m. and 10:00 p.m. Eastern time.
Luxury Hotel & Resort Collection
The Luxury Hotel & Resort Collection offers Chase MileagePlus Cardmembers more than 1,000 of the world's finest hotels, resorts and spas as a destination.
Enjoy complimentary guest privileges, including daily breakfast for two, complimentary Wi-Fi, and a special benefit unique to each property, such as a dining or spa credit, greens fees, or other privilege. Other perks available at select locations include a room upgrade when available, and early check-in and late check-out when available.
Benefits are available only when you book through the Luxury Hotel & Resort Collection using your Chase MileagePlus® card. Explore properties and start planning your next getaway. Visit LHRCollection.com to explore locations and make reservations.
For other Cardmember rewards and perks call the number on the back of your card.