Short-term business financing
Read below to learn about our financing options and to apply online for a business line of credit.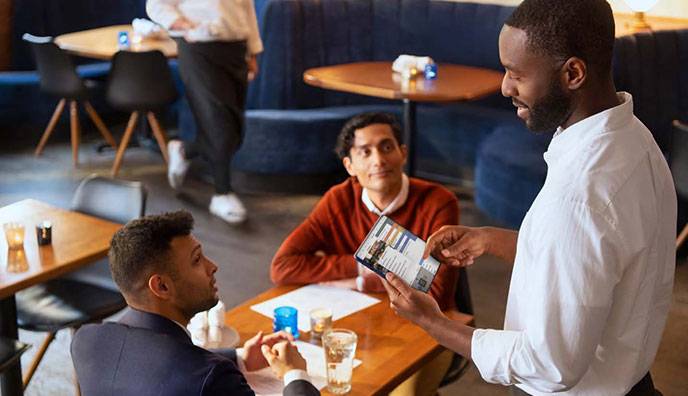 Use your line, pay and repeat as needed
A Chase business line of credit provides access to financing when you need it. It helps cover short-term cash flow gaps and cover unexpected costs to help you grow your business. The line is flexible, allowing you to draw funds at any time, using as little or as much as you need up to your credit limit. You can keep reusing and repaying your line of credit as often as you'd like.
In just a few steps, you can request a line of credit online from $10,000 to $250,000.
Get a five-year revolving term with 24/7 access to funds through Chase Business Online.
Pay a variable rate that will accrue interest only on the amount you use.
To apply online for a Chase business line of credit, your business must:
Have a Chase Business Checking account (Don't have one? Open an account online)
Be a sole proprietorship, corporation or LLC
Have a single owner with 100% ownership
Have a primary business address in any U.S. state except Alaska and Hawaii
Use the funds for business purposes only
Request an amount from $10,000—$250,000
What factors can influence approval decisions?
During application reviews, some of the factors we look for include:
A credit report free of recent delinquencies and bankruptcy
A history of consistent, on-time payments, including on Chase accounts
Using a low percentage of the total credit available to you
Business run by the current owner for at least 2 years. Businesses established in the last 2 years will need to provide additional information.
Frequently Asked Questions
A line of credit is secured by a lien on your business assets.
Yes. If you are the business owner, you are responsible for repaying the line.
You can apply online for a line of credit from $10,000–$250,000. If you have questions, call us at 1-866-914-8679.
For less than $10,000, consider a Chase Business Credit Card.
For more than $250,000 visit a Chase branch near you.
You can draw from your line for 5 years. At the end of the 5-year term, you'll have another 5 years to repay any outstanding principal and interest.
The minimum monthly payment is your accrued interest plus 1% of the outstanding balance or $100, whichever is greater.
Yes. You will see an inquiry on both your personal and business credit reports.
If we have all of the information we need, our goal is to provide a decision on the same day you apply. If we request additional information, it may take longer.
Once you sign your agreement, we strive to make your funds available within 24–48 hours.
You will be charged an annual fee of $200 or 0.25% of your approved line amount, whichever is greater. Your first fee will be charged when you sign your agreement.
After the first year, your annual fee will be waived if your average use over 12 months is at least 40% of your line.
Yes, Chase is a preferred SBA loan provider. We may review your application to determine if you are eligible for a line of credit secured by the SBA.
If you would like to apply for a loan directly through the SBA, the has information that can help you. Chase Knowledge Center has information that can help you.