Land Rover Financial Group Solutions from Chase
Land Rover Financial Group offers financing programs for new and pre-owned vehicles through Chase.
Explore What Land Rover Has to Offer

Financing Solutions


See the current lease and financing offers available from Land Rover.


Getting Started


Ensure you're getting the most out of your vehicle with Land Rover's Quick Start Guide, now available for iPhone® or AndroidTM devices.

A Fair Trade


Find out the estimated trade-in value of your current vehicle and trade up to an all-new Land Rover.


A New Generation

Explore Land Rover's 2015 lineup including the new Discovery Sport and Range Rover Sport SVR.

Unique Adventures

Get behind the wheel and experience awe-inspiring landscapes and extraordinary off-roading adventures led by Land Rover Driving Instructors.

Off-Road Instruction

Land Rover invites you to spend a day learning from Land Rover experts to navigate the most challenging driving conditions.

Well Storied

See all the places other owners have traveled as they share their best Land Rover journeys. Share your own adventures using #WellStoried.



Stay Connected


Land Rover's new InControlTM App mirrors your smartphone on your vehicle's touch screen, giving you convenient control of select apps while in your vehicle.

An Uncommon Story


Land Rover vehicles were made to travel off the beaten path. Find out what sets Land Rover vehicles and owners apart from the rest.

Chase Solutions for Land Rover Financial Group Customers

Land Rover Financial Group customers can manage their auto loan and lease accounts with Chase OnlineSM and Chase Mobile® banking.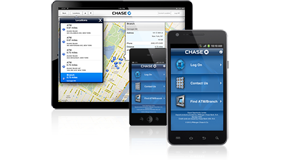 Chase OnlineSM

Chase offers a variety of services that help you use and manage your accounts anywhere, anytime.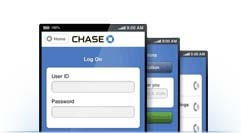 Mobile Banking
You can have the freedom to bank when and where you want.
Get the Chase Mobile® App: