Chase Business Associate Debit Card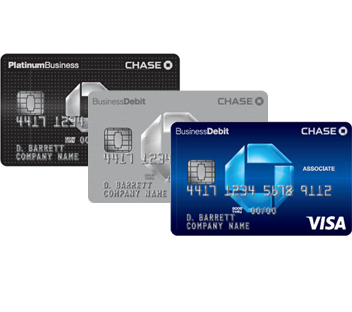 Delegate spending, depositing and withdraws. Maintain complete financial control.
Provide your employees a fast, safe and easy way to make business purchases, deposits and withdrawals at ATMS. With the Chase Business Associate debit card, you'll maintain control at the employee level by setting daily limits for point of sale purchases and ATM withdrawals. You'll also gain the convenience of not having to make or approve purchases such as office supplies, vehicle maintenance and postage.

Key Features:
Generate secure, itemized lists of employee purchases on your monthly Chase Business checking statement. These lists display the card, merchant name, location, date and amount of each purchase.
Save time by not having to make or approve every purchase yourself.
Provide more control to your employees by empowering them with greater responsibilities.
Set custom daily limits for purchases and ATM cash withdrawals.