Routing Numbers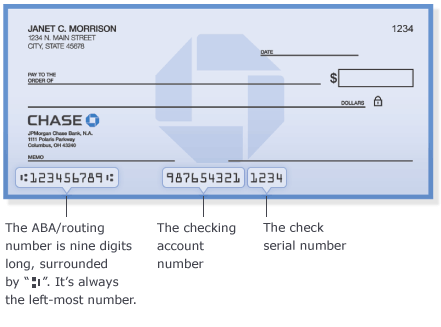 In some cases the order of the checking account number and check serial number is reversed.
The easiest way to find your routing number is to look at your checks.
It's easy to find Chase's ABA/routing number and your account number. They're printed across the bottom of your checks. Or if you prefer, call 1-800-242-7338 and we can tell you your ABA/routing number.