Paperless Statements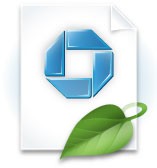 Open email, not envelopes.
By going paperless on your auto account, you can stay organized while helping the environment.
Going Paperless Is
Convenient. You'll receive an email when your statement is ready to be viewed online.
Secure. Your auto account information is private and password-protected.
Green. You'll save trees and energy by saving paper.
Go Paperless Now
Log in to your account using the login box above.
Click the Paperless Options icon at the top of the My Accounts page.
From the Update Preferences page, select – Paperless – for your auto account, read the information below and click – I Consent – to complete the process.
Note: If you don't have an online account, click – Get a User ID – and follow the steps to enroll.