Dealer Purchase Loans
Begin sidebar
Chase Customer Rate Discounts
Standard Auto
Loan Rates
Loans

48
Months

60
Months

72
Months

New car dealer purchase

%

%

%

Used car dealer purchase

%

%

%
End sidebar
Choose your loan before you choose
your car.
Looking for a loan to buy that new or used car from a dealership? Chase's competitive rates can help you get the new or used car, truck, SUV or minivan you want.Plus, you'll enjoy the security and quality service we offer. With Chase as your lender, you can shop with confidence at the dealership–knowing that you can focus on getting the right car at the right price.

Enjoy these great benefits:
Competitive rates
The security and convenience of a Chase auto loan
The comfort of knowing that your personal information is being kept safe and private
Loans between $7,500-$100,000

Footnote

(Opens Overlay)
Chase checking customers can save a maximum of 0.50% off standard rates with these exclusive rate discounts:

Footnote

(Opens Overlay)
Receive a 0.25% discount if you have a Chase personal checking account
Receive an additional 0.25% discount if you enroll in automatic payments and continue to have your monthly car loan payments automatically deducted from your Chase checking account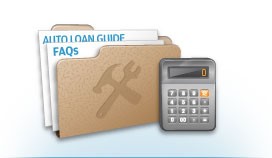 Chase provides information to help you get a car loan.